You will read that Bellagio is often referred to as the pearl of the lake located in the 'heart of the lake' (Menaggio, Varenna and Bellagio), but there is much more to Bellagio than a charming little village.
Bellagio is situated at the central point of Lake Como's inverted 'Y' shape and due to its location has been a strategic point of significance throughout the centuries due to the fact that it can easily be seen from the towns of Varenna, Menaggio, Tremezzo, etc., and so any visitors (wanted or unwanted) could be spotted before they reached Bellagio. Today, Bellagio cannot only be easily seen but it can also be easily reached by the various lake boats that service the lake, including hydrofoils and car ferries. In addition visitors can reach Bellagio from Como Town by car or bus which makes Bellagio a magnet for tourists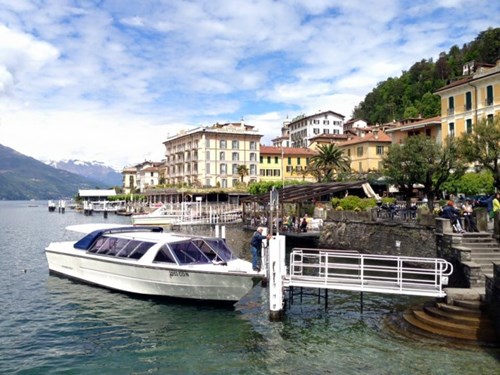 Likewise, the uninterrupted views towards the north of the lake also meant that travellers from as far as Colico and Sorico could be seen long before they reached Bellagio. Today all visitors from north, south, east or west are welcomed and its beauty attracts visitors from all over the world, especially those from the USA who have a particular affinity with Bellagio whether the attraction is derived form the famous Lake Como town (also the location of the famous Rockefeller Institute) or the Las Vegas Hotel and Casino is uncertain. But it is fair to say that once seen the Bellagio at Lake Como has the historical significance that it's namesake does not.
Bellagio is also the location of the Grand Hotel Villa Serbelloni the stunning five star de-luxe hotel, which along with Cernobbio's Villa d'Este are two of Lake Como's most renowned luxurious hotels
Author: Gemma Immobiliare - The number one specialist site for finding Lake Como properties for sale.